About Us
Craving for delicious Thai cuisine? At Oriental House Chinese Thai Restaurant, we serve an array of mouth watering Thai specialties that you should try. We are located at 205 Glynburn Road, Firle SA and we also have pickup and delivery services available. Our menu includes specialties like street food, main dishes, curries, house choice, vegetable & salads and noodles & rice. Try our Chicken Sang Choi Bao Lettuce Wraps, Skewered Chicken with Satay Peanut Sauce, Slow Braised Pork Belly with Pickle Vega, Hot & Numbing Chicken Wings (Medium), Deep Fried Pipa Stuffed Tofu with Oyster Sauce and many more. To view our complete menu, click the Order Online button now.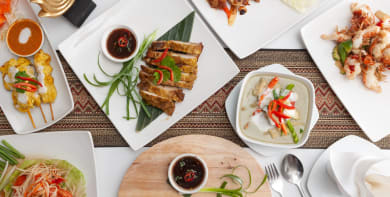 Reviews
David
"Excellent food, superb dumplings"
11/04/2021
Jillian
"Their salt & pepper eggplant and tofu are seriously good, but their soy bean and bean curd and chili is outstanding. Best Chinese food in the area."
8/04/2021
Andrew
"Top Thai top food and service thank you once again 👌👍"
1/04/2021
Vikki
"I would have preferred to know it was coming early... the driver didn't update the tracker - why?"
27/03/2021
Contact Us
Find Us
205 Glynburn Road, Firle, 5070
Opening Hours
Tuesday
5:30 PM - 8:45 PM
Wednesday
5:30 PM - 8:45 PM
Thursday
5:30 PM - 8:45 PM
Saturday
5:30 PM - 8:45 PM
Please note, delivery times may vary.
We deliver to
5065 Glenside, 5065 Toorak Gardens, 5065 Tusmore, 5066 Erindale, 5066 Hazelwood Park, 5066 Wattle Park, 5067 Beulah Park, 5067 Norwood, 5068 Heathpool, 5068 Kensington, 5068 Kensington Gardens, 5068 Kensington Park, 5068 Leabrook, 5068 Marryatville, 5068 St Morris, 5068 Trinity Gardens, 5069 Evandale, 5069 Maylands, 5069 St Peters, 5069 Stepney, 5070 Felixstow, 5070 Firle, 5070 Glynde, 5070 Joslin, 5070 Marden, 5070 Payneham, 5070 Payneham South, 5070 Royston Park, 5072 Magill, 5072 Rosslyn Park, 5073 Hectorville, 5073 Rostrevor, 5073 Tranmere, 5074 Campbelltown, 5074 Newton, 5075 Paradise, 5081 Collinswood, 5081 Vale Park, 5087 Klemzig